International Tisza Fish Festival
2011.09.01 - 2011.09.04.
The first fish festival was held at the foot of the bridge in the vicinity of the former fish market in Szeged in 1997. The open-air fish cooking competition is an integral part of the Fish Festival, but the program also includes a couple of the side events too: a handcraft fair, popular and folk music programmes, water shows, concerts by the gypsy bands of Szeged and a wonderful firework display.
For more info please ckeck out the leaflet here.
The 10th International Super 8mm Festival
The 10th International Super 8mm Festival will be held at Szeged from 5-11 September 2011. There were 56 films accepted to the festival this year from all over the world. For more information on the Festival please visit the official website.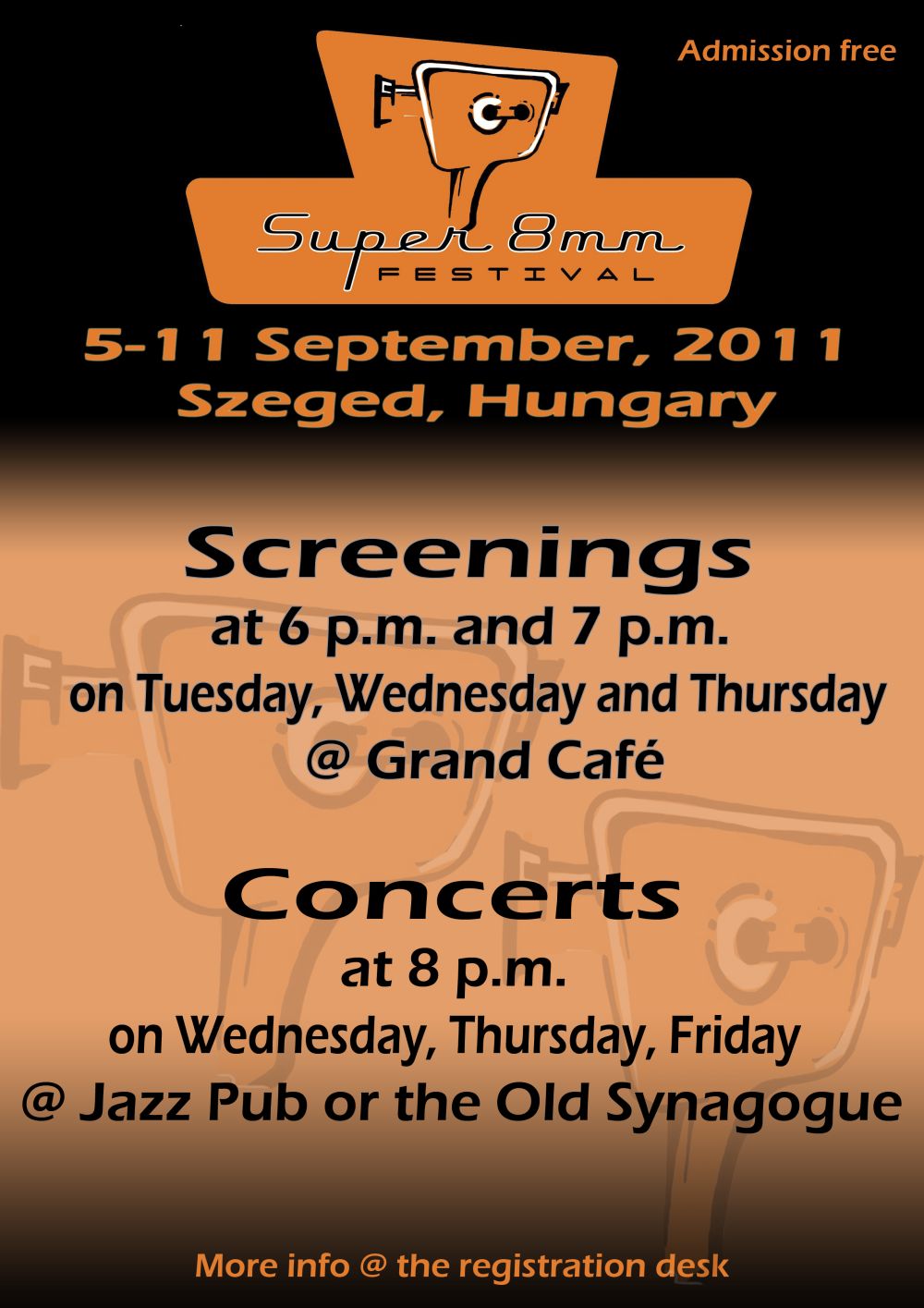 The list of films can be checked on Facebook: click here.

Also there is a short film on youtube to get you in the mood. You can watch it here.